Welcome back to Thursday Quotables! This weekly feature is the place to highlight a great quote, line, or passage discovered during your reading each week.  Whether it's something funny, startling, gut-wrenching, or just really beautifully written, Thursday Quotables is where my favorite lines of the week will be, and you're invited to join in!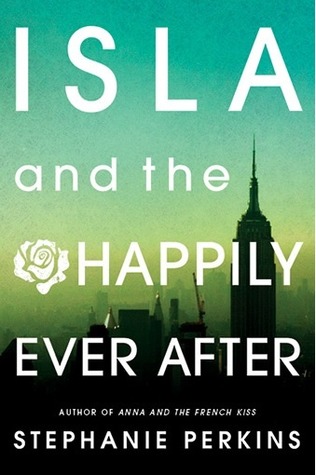 Isla and the Happily Ever After by Stephanie Perkins
(published August 14, 2014)
I pull away, he tugs me close, I pull away. "Be right back," I say. "Bathroom."

After I pee, I return for my toothbrush and toothpaste. He follows me in, and we brush our teeth. We can't stop smiling at each other. I can't believe that adults get to do this every day. And I don't even mean sex, though it's wonderful, but things like this. Brushing our teeth at the same sink. Do adults realize how lucky they are? Or do they forget that these small moments are actually small miracles? I don't want to ever forget.
I thought this passage was so simple yet so lovely. Remember how new and amazing all these little moments were, exploring first love? This terrific YA novel really captures the ups and downs and intense emotions of that once-in-a-lifetime feeling of falling in love for the first time. Stay tuned — my review will be up in the next few days.
What lines made you laugh, cry, or gasp this week? Do tell!
If you'd like to participate in Thursday Quotables, it's really simple:
Write a Thursday Quotables post on your blog. Try to pick something from whatever you're reading now. And please be sure to include a link back to Bookshelf Fantasies in your post (http://www.bookshelffantasies.com), if you'd be so kind!
Leave your link in the comments — or, if you have a quote to share but not a blog post, you can leave your quote in the comments too!
Visit other linked blogs to view their Thursday Quotables, and have fun!