There's nothing like a Wednesday for thinking about the books we want to read! My Wishing & Waiting on Wednesday post is linking up with two fabulous book memes, Wishlist Wednesday (hosted by Pen to Paper) and Waiting on Wednesday (hosted by Breaking the Spine).
My most wished-for book this week is: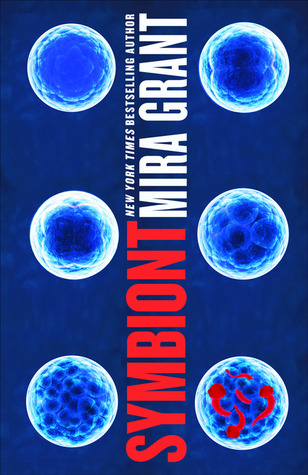 Symbiont by Mira Grant
(to be released November 25, 2014)
Synopsis via Goodreads:
THE SECOND BOOK IN MIRA GRANT'S TERRIFYING PARASITOLOGY SERIES.

THE ENEMY IS INSIDE US.

The SymboGen designed tapeworms were created to relieve humanity of disease and sickness. But the implants in the majority of the world's population began attacking their hosts turning them into a ravenous horde.

Now those who do not appear to be afflicted are being gathered for quarantine as panic spreads, but Sal and her companions must discover how the tapeworms are taking over their hosts, what their eventual goal is, and how they can be stopped.
Mira Grant's Parasite is one of the grossest books I've read in a long time… and I loved it. (You can see my review here.) I can't wait to read the sequel, even though I know the ickiness factor will be sky-high. Tapeworms! Shudder.
What are you wishing for this Wednesday?
Looking for some bookish fun on Thursdays and Fridays? Come join me for my regular weekly features, Thursday Quotables and Flashback Friday! You can find out more here — come share the book love!

♥♥♥♥♥♥♥♥
Do you host a book blog meme? Do you participate in a meme that you really, really love? I'm building a Book Blog Meme Directory, and need your help! If you know of a great meme to include — or if you host one yourself — please drop me a note on my Contact page and I'll be sure to add your info!