Welcome back to Thursday Quotables! This weekly feature is the place to highlight a great quote, line, or passage discovered during your reading each week.  Whether it's something funny, startling, gut-wrenching, or just really beautifully written, Thursday Quotables is where my favorite lines of the week will be, and you're invited to join in!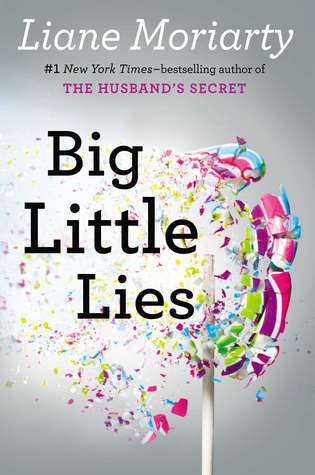 Big Little Lies by Liane Moriarty
(Released July 29, 2014)

Madeline was being assaulted by a vicious bout of PMS on Chloe's first day of school. She was fighting back, but to no avail. I choose my mood, she told herself as she stood in the kitchen, tossing back evening primrose capsules like Valium. (She knew it was no use, you were meant to take them regularly, but she had to try something, even though the stupid things were probably just a waste of money.) She was furious with the bad timing. She would have liked to have found a way to blame someone, ideally her ex-husband, but she couldn't find a way to make Nathan responsible for her menstrual cycle. No doubt Bonnie danced in the moonlight to deal with the ebbs and flows of womanhood.
Bonnie being the ex-husband's new, younger wife, who is very perfect in a yoga/vegan/do-gooder sort of way. Naturally.
I went to sleep at 12:40 last night, because when my normal bedtime rolled around, I had 100 pages left in this book, and I just was not about to stop. Compulsive? Yes. Worth it? Also yes. I loved this new novel by Liane Moriarty every bit as much as her previous one, The Husband's Secret. My review will be along in the next day or so, preferably after catching up on some sleep.
What lines made you laugh, cry, or gasp this week? Do tell!
If you'd like to participate in Thursday Quotables, it's really simple:
Write a Thursday Quotables post on your blog. Try to pick something from whatever you're reading now. And please be sure to include a link back to Bookshelf Fantasies in your post (http://www.bookshelffantasies.com), if you'd be so kind!
Leave your link in the comments — or, if you have a quote to share but not a blog post, you can leave your quote in the comments too!
Visit other linked blogs to view their Thursday Quotables, and have fun!