I'm delighted to announce that starting this month, I'm teaming up with the fabulous Diana of Strahbary's Fields to introduce a new virtual book discussion platform, Fields & Fantasies Book Club!
Each month, we'll pick a book to discuss, and we hope you'll join in. At the end of the month, Diana and I will each write up our thoughts and will "talk" to each other about our reactions, what we loved, and what — if anything — left us scratching our heads.
We're so excited to kick off Fields and Fantasies!
To start things off, our book pick for July is The Fever by Megan Abbott.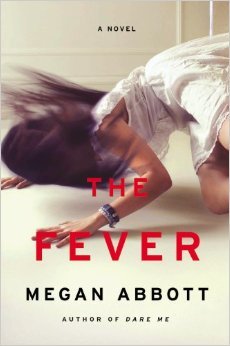 The panic unleashed by a mysterious contagion threatens the bonds of family and community in a seemingly idyllic suburban community.
The Nash family is close-knit. Tom is a popular teacher, father of two teens: Eli, a hockey star and girl magnet, and his sister Deenie, a diligent student. Their seeming stability, however, is thrown into chaos when Deenie's best friend is struck by a terrifying, unexplained seizure in class. Rumors of a hazardous outbreak spread through the family, school and community.
As hysteria and contagion swell, a series of tightly held secrets emerges, threatening to unravel friendships, families and the town's fragile idea of security.
A chilling story about guilt, family secrets and the lethal power of desire, The Fever affirms Megan Abbot's reputation as "one of the most exciting and original voices of her generation" (Laura Lippman).
Future Fields & Fantasies picks include:
August: The Museum of Extraordinary Things by Alice Hoffman
September: The Possibilities by Kaui Hart Hemmings
We hope you'll join in and jump into the discussion. And if you have an idea for a book you'd like us to feature in the future, just let one of us know!