Not a lofty, ambitious to-be-read list consisting of 100+ book titles. Just a simple plan for the upcoming week — what I'm reading now, what I plan to read next, and what I'm hoping to squeeze in among the nooks and crannies.
Life:
By the time you're reading this, I'll be on an airplane, heading out for a few weeks of family travel — featuring sun, sand, relatives, lots of food, a Rolling Stones concert, probably a water park or two, and (fingers crossed) oodles of reading time, if I can find a quiet nook to hide out in by myself!
While I'm away, never fear! My weekly features, Thursday Quotables and Flashback Friday, are already all queued up and read to go… so there will be no interruption in our regularly scheduled programming. I hope to pop in with updates and reviews while I'm away — but I'm not sure yet how much faith I have in the promise of wi-fi throughout our trip. So, nice readers, in case I don't see you sooner, have a great couple of weeks filled with awesome reading, and I'll catch you when I'm back.
Meanwhile, for this week's Monday Agenda updates, read on!
How did I do with last week's agenda?
Trouble by Non Pratt: Done! My review is here.
Just One Night by Gayle Forman: This newly released novella is a follow up to Just One Day and Just One Year — and if you've read those, then you have to go download this short-but-sweet tale, pronto! If you're one of the many, many readers who finished Just One Year and were dying to know what happened NEXT… well, here's your answer. I thought Just One Night was sweet, romantic, and satisfying… and now I DO know what happened after that kiss…
In Outlander world… I finished (finally) my re-read of An Echo in the Bone! I've had a complete blast re-reading this book with the Outlander Book Club (who, by the way, are the best bunch of booklovers and all-around great people!) And now, I wait. What am I waiting for? See below!
But first, a look at what I'm still in the middle of reading: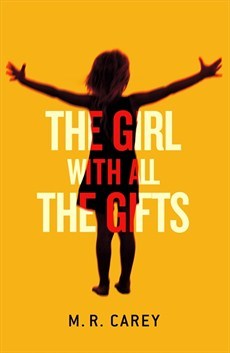 I'd hoped to finish The Girl With All The Gifts this week, but laundry and packing have overwhelmed me, so I'm only at 50%. Into the carry-on it goes; should make for interesting airplane reading!
The kiddo and I are getting closer to the end of Thirteenth Child by Patricia C. Wrede. It's a good one. We'll be finishing this book in the next few days, and I'm packing the sequel!
Fresh Catch:
Self-restraint was the catch-phrase of the week! Mainly because I was busy packing, but still… absolutely no new books this week!
Elsewhere on the blog:
I shared my thoughts about the end of the TV season in May and which shows really ended with a bang. You can read about it here.
What's on my reading agenda for the coming week?
What to read on vacation? Well, assuming my wi-fi works and my Kindle downloads happen on schedule, the #1 book I'll be reading as of June 10th is:
But before then, I still have a week and a very long plane ride to fill, so here's a selection of what I'm thinking of reading: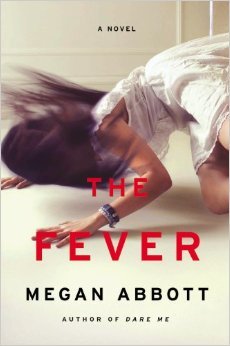 Not to imply that I'll read this many books! But these are the main ones I'm considering… and the beauty of having a Kindle is not having to decide ahead of time!
Still, if you want to find me from June 10th onward, there's a good chance I'll be hiding in a corner somewhere with Written In My Own Heart's Blood!
So many book, so little time…
That's my agenda. What's yours? Add your comments to share your bookish agenda for the week.
Happy reading! I'll see you soon!